Product description.

The Lacasitos are presented in a transparent plastic box with 200 sachets.

Each pack contains 3 little boxes with assorted colors.

The box contains approximately 600gr. of lacasitos in total.

This format is ideal for occasions such as making sachets of sweets, where you can put a sachet or two in each bag when packaged and accompany it with more sweets.

Let's know a little about the lacasitos ...

The Lacasitos are a product manufactured by Lacasa. And as a curiosity we can point out that they are called that because they are the smallest product of LACASA.

They have been accompanying us since 1982, when they broke into the candy market, to become one of the best known and popular to this day.

The Lacasito has a rounded shape with an approximate size of 1cm. They are delicious chocolate dragees covered by a thin and sweet layer of sugar.

The Lacasitos can be found in 7 different colors: white, brown, red, blue, green, yellow and orange.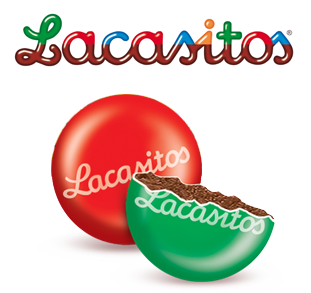 Ingredients: Milk chocolate (62%) (sugar, cocoa butter, cocoa mass, whole milk powder, skimmed milk powder, emulsifier (soya lecithin) and aroma, minimum 37% cocoa), sugar, colorings (E -171, E-163, E-101, E-120, E-141, E-160a and E-153) and coating agents (E-414, E-903, E-901).

Nutritional Information (every 100g.): Energy value (kJ): 2030 kJ · Energy value (kcal): 484 kcal · Fat: 19.5 g · of which Saturated: 11.7 g · Carbohydrates: 70.2 g · of which Sugars: 69.5 g · Proteins: 6.0 g · Salt: 0.18 g

They is Gluten free.